Dual Head Ripping Saws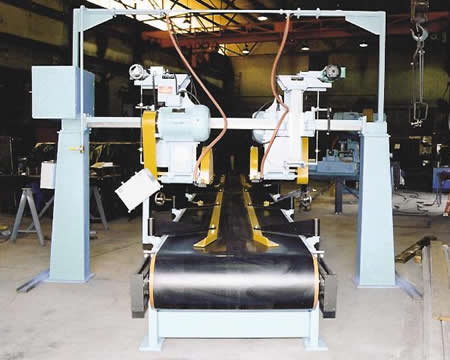 Sawing Systems offers a wide variety of dual head bridge saws from 14" to 48" capacity. Cutting with a dual head configuration provides perfect parallel cuts without running the risk of moving the material while setting up for the next cut. While dual head machines are for specialized applications, we have built units similar to the ones on this site for companies that offer products from concrete to limestone to marble.
Please contact our knowledgeable sales staff at 1-865-525-0600 for discussion on which designs would work best for your application in concrete, natural, or engineered stone. We are available Monday through Friday from 8am to 5pm Eastern time and looking forward to serving you.