Saws, Routers and Polishers for Stone, Concrete and Engineered Materials Made in the USA.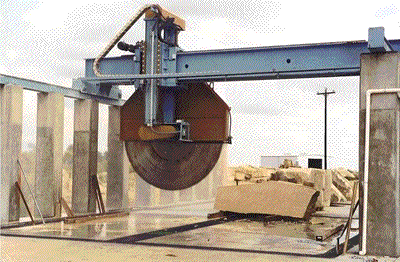 We would like to thank you for considering Sawing Systems for your new stone or concrete fabrication machine. For over twenty-five years, we have served the natural stone and concrete industries in delivering only the highest quality in domestic built fabrication equipment. By building on proven designs, our customers receive the toughest, most sophisticated, quality designs available in, American built machines. From a bridge saw for countertop fabrication to our 5-axis CNC, our sales and engineering staff welcome the opportunity to work side by side with you and your company to provide a machine that will suit your exact needs. For over twenty-five years we have designed and built the most powerful cutting and shaping machines on the market. Give us a call at 1-865-525-0600 to find out what we can do for your business.
Our mission is to provide our customers with only the highest quality equipment, designed and built by the most trusted, service driven and innovative people in the natural stone and concrete industries. We would like to thank you for the opportunity to work for your business. Give our sales department a call today for more information. We can provide your company in innovative and reliable fabrication equipment.
Featured Machine
The Sawing Systems CNC Surfacer offers fabricators the option to put different finishes on their inventory without the cost and lead times from their suppliers. Learn more about this product and how it can help grow your stone or concrete business.
Highlighted Products
Process Engineering
We offer complete process design services from fabrication equipment to water and ventilation systems. Tooling and material handling consultations are also available. Check out our custom design portfolio for information on past projects.